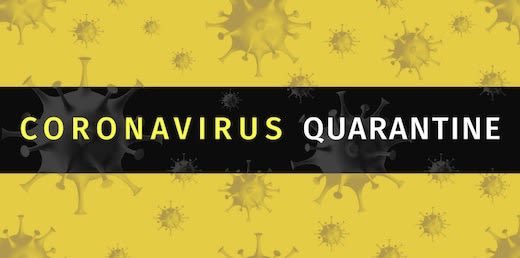 DESPERATE TIMES: ESTATE PLANNING WHILE YOU SHELTER IN PLACE
---
We're all feeling uncertain and insecure these days. On January 19, 2020, the first U.S. case of the novel coronavirus and the disease it causes, COVID-19, was diagnosed in Snohomish County, Washington. Since then, the disease and its effects have snowballed from one day to the next so rapidly that it's felt like an avalanche of bad news. Today, many of us feel that we've been frozen in place and left to dread what tomorrow may bring.
Under these circumstances, my office has received dozens of calls from conflicted callers. On the one hand, they realize, perhaps more acutely than ever, the importance of having their estate plan in order. On the other hand, however, many of these callers are apprehensive about leaving their homes for fear of contracting COVID-19. To help resolve this conflict, we wanted to provide some general information to help you draft your own basic estate plan while you shelter in place.
To be clear: The information contained in this article should not be interpreted as legal advice or creating an attorney-client relationship. Indeed, the information presented here may not apply to your specific circumstances.
To be even clearer: There are inherent risks to drafting your own estate plan. It may seem like a piece of cake, especially these days, with so many "free" online resources at your disposal. But the truth is that there are several very sound reasons why you might not want to wing it on your own. Using an attorney gives you access to personalized professional advice, so you know your estate plan has been done correctly and will work as intended. After all, when you need your estate plan to work, you won't be around to answer any questions about what you meant. Simple mistakes—even a typo—can result in unintended consequences.
But there are some, especially under the present circumstances, who may feel that the risk of doing nothing outweighs the risk of drafting their own plan. If this is you, then you may find this article worth your while. Even so, after writing your own documents, we'd be happy to review what you've created, so you know it's right and that it achieves what you intend. Such a review can be done 100 percent virtually and for a modest fee. Contact us now and let us give you that peace of mind.
So, for those who feel this way, we're going to give you some information about the three parts to a basic estate plan: (1) a Last Will and Testament, (2) a General Power of Attorney, and (3) Health Care Power of Attorney.
Last Will and Testament
In its most basic form, a last will and testament is simply a set of instructions that you give to someone about what you'd like done with your property after you die. There are only a few requirements your Last Will and Testament must meet before it's considered a valid legal document:
Begin by stating your name, indicating that you're at least eighteen years old, and affirming that you're mentally sound and aware of what you're doing (namely, making a will).

After this initial statement, you'll name a person to manage your estate; this person is called an "Executor."

One of the primary responsibilities of your Executor—and (for most) the primary purpose of the will—is to distribute what's left of your money, property, and belongings after funeral costs and debts are settled. As far as how you do this, you're generally free to decide how and to whom you give away your assets. Some prefer to give their belongings and money to various family members, while others donate their money and belongings to organizations and charities. For example, thousands of libraries and museums have benefited from belongings given to them through the wills of deceased individuals.

Finally, after you've written your will, you must have it signed by two witnesses who aren't also beneficiaries in the will (e.g., a neighbor, coworker, or friend).
Generally, a last will and testament must be written but can be either typed or handwritten. In very rare and specific circumstances, however, your last will and testament can be oral. For an oral will to qualify as a last will and testament, the following requirements must be met:
The person making the oral will must be on their death bed;

The oral declaration must be heard by at least two disinterested witnesses;

Any oral declaration concerning the disposition of property applies only to personal property (i.e., cannot distribute real property by an oral will);

Within ten days of making the declaration, the disinterested witnesses must commit the oral declaration to writing and attest that the declarant was of sound mind and memory, not under restraint, and called upon some person present when the declaration was made to bear witness to the fact that they were making a distribution of their property; and

Within three months after the death of the declarant, the witnesses submit the will to the probate court for administration.
General Power of Attorney
A power of attorney allows a "principal" to appoint an "agent" to make important choices on their behalf. (A "principal" is the person who gives authority to an agent to act on their behalf. An "agent" is the person who is granted and receives authorization to act for the principal.) The agent could be just about any adult who the principal is comfortable with and believes will make decisions in their best interest. Often, it is a family member, a relative, or a friend.
The general power of attorney gives the agent authority to make decisions and act concerning the principal's property—including, for example, real estate, stocks and bonds, trusts, tax returns, entering contracts, operating a business, and representing the principal in a claim or litigation. A document that is substantially drafted as outlined here is valid. The principal's signature on the general power of attorney must be notarized.
Health Care Power of Attorney
This document allows an agent to make decisions and act concerning the principal's health care treatment should he or she be deemed "incapacitated" (or unable to evaluate information, or make or communicate decisions, due to a mental or physical impairment).
The Ohio State Bar Association and the Ohio Hospital Association has created a free Health Care Power of Attorney, which you can access here.
---
We're sincerely here to help you. We drafted this article to help people take proactive measures to protect themselves and their loved ones—even if you already have a plan or if you're quarantined. If you need any help whatsoever—whether its specific to any of our practice areas or not—please give us a call or contact us. We'll do what we can to help get you pointed in the right direction.
Stay safe and healthy. May God bless you and your loved ones.