Business Law Attorney
in Columbus, Ohio
Create Value for Your Business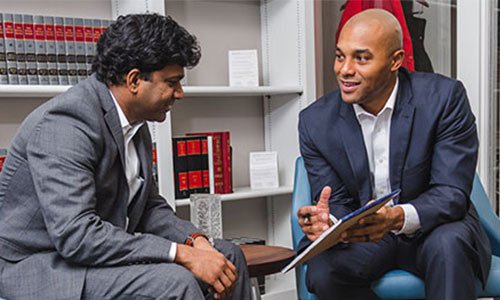 Running a business is a round-the-clock endeavor. Some activities you can navigate on your own — others, you can't. One activity you can't afford to take on yourself is legal counsel. Even when it's allowed, acting as legal counsel for your own business will often be exceedingly difficult. And it will always take time away from building your business. You may save some money initially, but in the long run, you and your business receive — and can produce — less value. Depending upon your size and industry, your business may not require its own law department. It will require legal counsel, however, to protect it from legal risks and — most importantly — free you to focus on what matters most: growing the business so that it serves you and your family — instead of the other way around.
Trust Me To Be Your Legal Counsel
We have significant experience helping businesses of all sizes in complex legal and regulatory situations, including in public procurement in historic ways. Our principal attorney, Gregory L. Williams, is also trained as a Lean Six Sigma Black Belt and has used that knowledge to repair and (in some cases) create entire operating systems and draft policies and procedures to significantly increase efficiency and productivity. Not only can we help protect your business by helping you navigate complex legal systems—but we can also help create the internal systems that help it grow. Schedule a consultation and let us tell you how.
General Business Services and Outsourced General Counsel
We advise on business transactions from the seemingly simple to the apparently complex, including initial corporate and capital structuring, employment matters, drafting and negotiating various commercial contracts for day-to-day operations, and regulatory compliance. We also offer cost-effective monthly retainers to serve as outsourced, part-time general counsel.
Government Procurement and Small Business Development Programs
We can make sense of the eligibility requirements for the government small business development programs and guide you through the process of preparing your program application. Once certified, we can help ensure your company's bid is handled appropriately by representing you during bid protests and contract appeals and drafting mentor-protégé and joint venture agreements. And after you've gotten that contract, we help ensure that you remain compliant with complex government regulations.
Federal Programs
SBA's 8(a) Business Development Program

SBA's Woman-owned and Economically Disadvantaged Woman-owned Small Business Federal Contracting Programs

SBA's Service-disabled Veteran-owned Small Business Concern Procurement Program

SBA's Historically Underutilized Business Zone Procurement Program

U.S. Department of Veteran's Affairs Service-disabled Veteran-owned Small Business Concern Procurement Preference Program

U.S. Department of Veteran's Affairs Veteran-owned Small Business Program
State of Ohio Programs
State of Ohio's Minority Business Enterprise (MBE) Program

State of Ohio's Encouraging Diversity, Growth, and Equity (EDGE) Program

State of Ohio's Veteran-friendly Business Enterprise (VBE) Program

Ohio Department of Transportation's Disadvantaged Business Enterprise (DBE) Program

Ohio Department of Transportation's Small Business Enterprise (SBE) Program

Ohio Minority Supplier Development Counsel's Minority Business Enterprise Certification

Ohio River Valley Women's Business Council's Woman Business Enterprise Certification

Various county and municipal certification programs.
OHIO BUSINESS LAW ATTORNEY
Being a business owner can be both exhilarating and overwhelming, especially when it comes to the legalities. By putting the right attorney in your corner, you can take steps towards making sure your business is on the right track. If you're in the Ohio area and need any legal assistance with your business, schedule a consultation with me today.